Distaster Loan
If you own or were renting a home that was damaged during the flood this past August, you might be able to qualify for a FHA 203h loan.
You have one year from the date of major disaster declaration ( August 14th 2016) to apply for loans available to help disaster victims rebuild or purchase a home.
No downpayment required. 100% financing.
The minimum credit score to qualify is 620.
Deabt-to-Income Ratio do not exceed 31/43%
Mortgage Insurance Premium requiered
Parishes that qualify for the loan are Acadia Parish, Ascension PArish, Avoyelles Parish, East Bator Rouge Parish, East Feliciana Parish, Evangeline Parish, Iberia Parish, Iberville Parish, Jefferson Davis Parish, Lafayette Parish, Livingston Parish, Pointe Coupee Parish, St. Helena Parish, St. Landry Parish, St. Martin Parish, St. Tammany Parish, Tangipahoa Parish, Vermilion Parish, Washington Parish and West Feliciana Parish.

The Capital Area Finance Authority is also offering a non-refundable 5% grants of the final loan amount to help with closing cost and downpayment.
Contact your prefer lender for more information.
You can also contact me, I would be happy to help you with the process of buying your new home.
Ana Lorena Dansby
Exp Realty

www.anadansbyrealtor.com
Cell 225-678-9687
Office 225-412-9982 Ext 135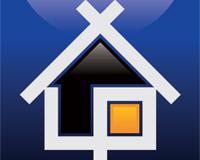 Author:
Ana Dansby
Phone:
225-678-9687
Dated:
December 20th 2016
Views:
609
About Ana: ...