10 Steps To Buying A Home In Baton Rouge
10 Steps to Buying a Home in Baton Rouge
The purchase of a 🏡 in Baton Rouge may be the
biggest
investment you ever make. Whether you're just starting to 👀 at listings or you've already signed a purchase agreement for your dream home in Baton Rouge, we can help walk you through the home purchase process.


STEP 1 – REPRESENTATION
A good Realtor® is going to represent your best interests and assist you in finding the right home in Baton Rouge for you.

It the agent's job to make sure you are getting the best possible matches to your needs and as quickly as possible. Especially in the Baton Rouge market, we are currently in when new listings are often sold the same day.

An agent will also do the groundwork for a clean showing, scheduling a time with the listing agent, speaking with the selling agent about the interest in the listing, and looking for possible deterrents.

One of the biggest mistakes a home buyer in Baton Rouge can make is not getting pre-qualified or pre-approved for a loan.




STEP 2 – Get Pre-Approved
Contact a lender for a loan pre-approval to confirm how much you can afford.

The lender will assess your credit and finances in order to determine whether you are financially able to purchase a home in Baton Rouge.

Getting a pre-approval letter can give you buying power when you're shopping around, since sellers may prefer to contract with a buyer who has already qualified for a mortgage in Baton Rouge.



STEP 3 – Select and View Properties
Once you have obtained pre-approval and have determined your affordable price range, you can begin to select and view available homes and new construction models.


Having a set of guidelines based on requirement is essential to making decisions based on facts and not just emotions.





STEP 4 –Offer to Purchase
When you have identified a home in Baton Rouge that meets your needs, it is time to make an offer and negotiate.

Your rights and obligations will be detailed in the Contract to Purchase Agreement.

In addition to the offer, you will need to put up an earnest money deposit as a sign of Good Faith that you are seriously interested in buying the home in Baton Rouge. That deposit becomes a part of the purchase price and will be held in a trust account and credited back to you at closing toward your closing costs or down payment.



STEP 5 –Inspect the Property
The Contract to Purchase will have a written provision that your contract is to be contingent upon a satisfactory home inspection report.

The seller is required to provide you with a Property Disclosure, which states what is included, what is not included, what is working, and what is not working in the home.



STEP 6 –Title Insurance and Approval
It is the seller's responsibility to provide you with Title Insurance in Baton Rouge.

The title search is done by a Title Company, and a title commitment will be provided to you before the title deadline in the Contract to Purchase.

If there are any judgments, liens, or recorded easements, they will show up on the title commitment

It is the seller's responsibility to take care of any problems with the title company and assure you clear title.

Your lender will assign an appraiser to go out and appraise the property. The cost of the appraisal will either be paid by you up front when you apply for your pre-approval, or at closing
STEP 7 –Secure the Mortgage
Get the appraisal

Get a survey of the property, if needed

Ask you to provide them with your current pay stubs and bank statement

It is very important that you do not go out and make any large purchases that might affect your credit score or rating. It is best to discuss anything questionable with your lender first so that it will not affect your mortgage.



STEP 8 –Obtain Home Owners Insurance
Before your bank allows you to close on your home, they will want to verify that you have Home Owners Insurance on your home in Baton Rouge. This insurance policy protects you against any damage to the home during the course of ownership.



STEP 9 –Closing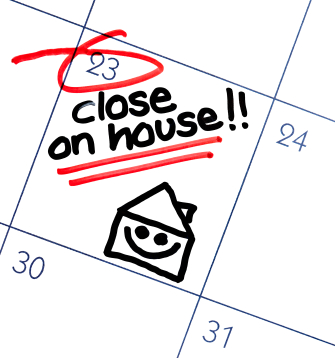 The Closing is the process by which the title to your new home in Baton Rouge will be transferred to you, homeowners' insurance will be verified, the terms of the mortgage will be finalized, and the keys to the new house will be given to you.
This is the day everyone has been waiting for! It will be a busy day so be rested up!
STEP 10 – Taking Possession and Moving In
The weeks leading up to your moving day will be busy with many diverse tasks. It is a good idea to refer to a timetable to help keep you organized and to ensure that important activities are not inadvertently neglected.

Congratulations 🎉 on the purchase of your new home in Baton Rouge!

Disclosure: May receive compensation from the companies whose products we review. We are independently owned and the opinions expressed here are our own.

Author:
Jeremy Jacob
Phone:
225-505-1759
Dated:
November 5th 2017
Views:
296
About Jeremy: After collegiate and professional basketball careers, Jeremy knew he wanted to move on to the next c...